Main content starts here, tab to start navigating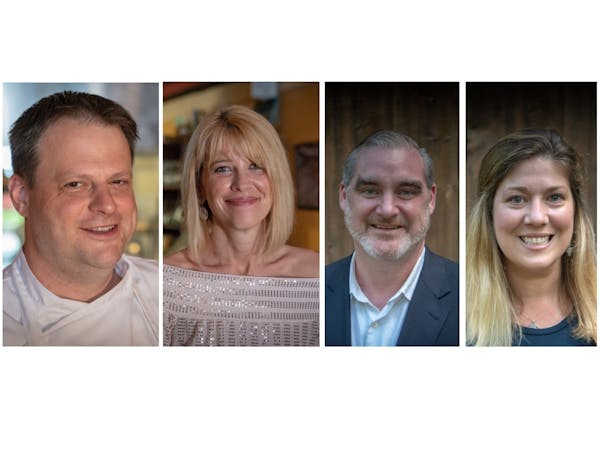 The Owners
Having spent all of their professional lives in the restaurant/hospitality industry, Kyle, Crystal, John, and Kate, know a thing or two about great food and service excellence. Since they successfully run two of the area's finest dining establishments (Les Cochons d'Or and Waterwheel Restaurant), it was only natural for Jack Snead to approach them about taking over management of his flagship restaurant. With the complete creative freedom, they are setting out to create Virginia's premier steakhouse experience.
Kyle-Certified Executive Chef/Professional Knife Wielder
Crystal-Advanced Sommelier/Beverage Expert
John-Food and Beverage Professional/"Restaurant Guy"
Kate-"HR Kate"/Marketing Maven